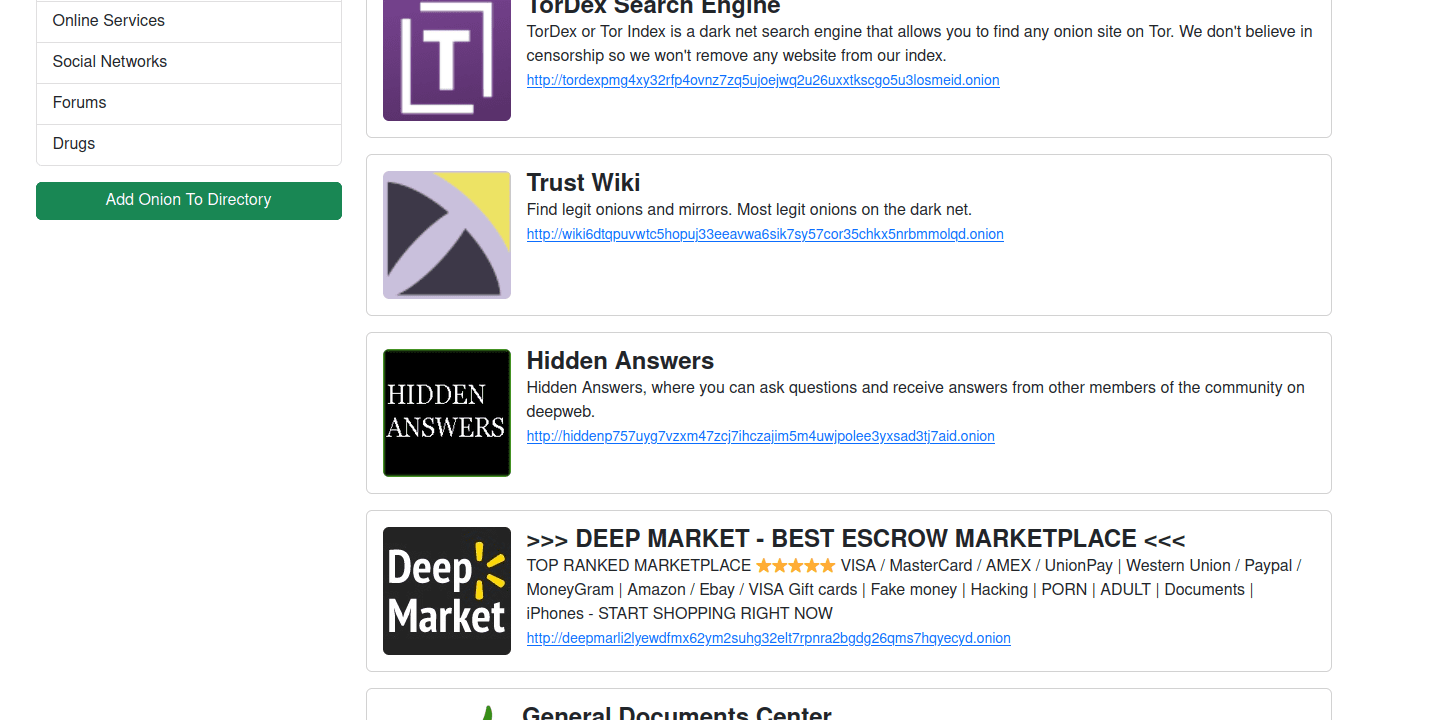 OnionDir. org is a clearnet facing website that lists popular onion sites by topic. Categories include Marketplaces, Link Lists, Search Engines, Communication, Online Services, Social Networks, Forums, and Drugs. Its simple design and clear font let users quickly navigate to find hidden services on Tor.
Why use OnionDir?
The main benefit seems to be a simple user-friendly interface. The website is noticeably absent of ads and refrains from having extraneous clutter. Each listing can be easily read with its large font descriptions and onion site logo, giving a pleasant experience overall.
What are some downsides of OnionDir
The downside currently is the lack of onion sites listed (7 as of publication), with popular darknet sites being prominent. There is a spot for users to submit an onion link to the site for consideration. Further investigation finds that a listing submission costs a one-time fee of $25.
How to access OnionDir?
OnionDir can be accessed in any browser via their web address: https://OnionDir.org