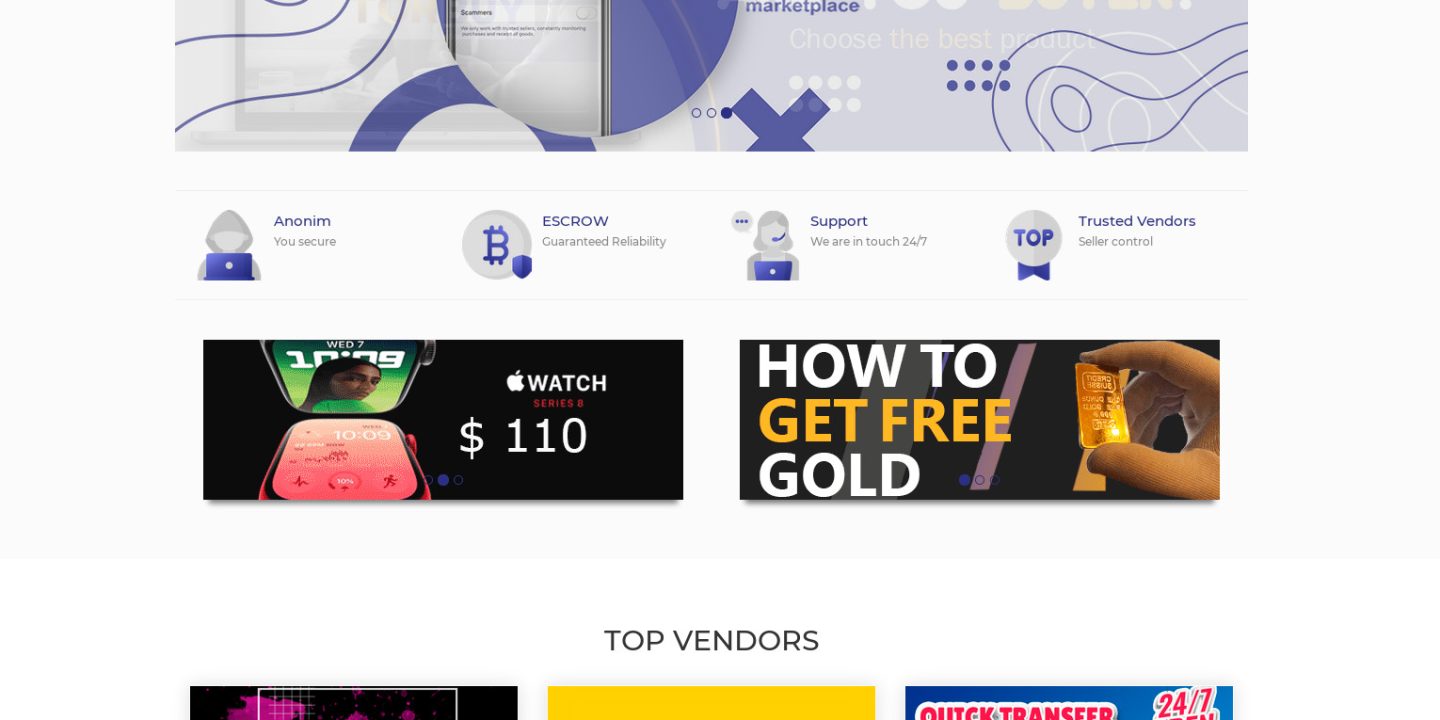 TorBuy is a market-style onion site that connects sellers and buyers through its platform. The website design is reminiscent of modern online marketplaces. The payment methods such as Bitcoin, Monero, Litecoin, Bitcoin Cash, Dogecoin, Cardano & Ethereum are accepted and handled through the sites' use of escrow. Products and services listed include Carding, Electronics, Gift Cards, Hacking, Money Counterfeits, Money Transfers, and Info.
Why Use TorBuy?
As a buyer, there is a wide variety of purchasable entities to choose from. Each category lists a select group of 3-6 sellers who have clear and specialized inventory. For example, Electronics has separate merchandisers for Android phones and iPhones, but not one that sells both. Each seller has a lengthy list of published reviews from users who have utilized TorBuy's services. The dates of the earliest comments go back to 2020, indicating the lengthy stability of the service.
The service provided by TorBuy is alleged to function as follows. In order to buy a product, the buyer and seller first agree on the item and price. This seems simple enough, as item prices are clearly listed (in $) along with the product, which also contains an 'order in one click' feature. The buyer then pays TorBuy (in Crypto), who then holds onto the payment and authorizes the seller to begin shipment. When the buyer receives the product or service, TorBuy releases payment funds to the vendor. In the case the product is not received by the buyer, a refund is issued.
TorBuy has a process in which new vendors can join their marketplace. A listing of the terms and conditions outlining rules and unacceptable products can be found on their site.
What are some downsides of Using TorBuy?
One downside of TorBuy is the registration of new accounts. It has been alleged that certain parts of the process, such as the captcha, have given grief to new members.
Another limitation is the need for an account to read forum posts. The site contains a seemingly well-populated forum for users to discuss topics in depth, however, we did not verify the authenticity of posts.
How to access the TorBuy marketplace
TorBuy can only be accessed using the Tor Browser via their onion address: http://torbuyxpe6auueywlctu4wz6ur3o5n2meybt6tyi4rmeudtjsysayqyd.onion/